Reliability and durability are the two things that the Ford 7.3 Powerstroke engine is known for. However, these engines are close to 15 years old, so a few repairs and upgrades here and there may be necessary.
And one of the best ways to improve the performance of your aging 7.3 Powerstroke engine is by replacing the turbo. Replacing the stock turbo with an aftermarket turbo setup will improve fuel efficiency, offer better throttle response, and deliver more power.
But replacing the Powerstroke's original turbo with any aftermarket turbocharger will not give you the desired results. To get the best out of your engine, you need to invest in the best turbo for 7.3 Powerstroke.
This means sorting through the myriad of turbos available to find the one that best suits your needs. To help you out, we have compiled a list of four turbo upgrades that will be worth your money. 
We picked the Garrett Powermax GTP38R Ballbearing Turbocharger for Powerstroke 7.3L as our number one pick. This was the most powerful of the four we reviewed and offers the most in terms of performance improvements. It does have to be paired with some upgrades, but it is well worth the cost. 
The second spot went to the KC300x 66/73 1.0 Turbo – 7.3 Powerstroke (99-03). It was the second most powerful on our list and handles heating issues very well.
A Quick Comparison Of Our Best Turbo For 7.3 Powerstroke
Fitment
1999.5-2003 7.3L Powerstroke
1999-2003 7.3L Powerstroke
1999-2003 7.3L Powerstroke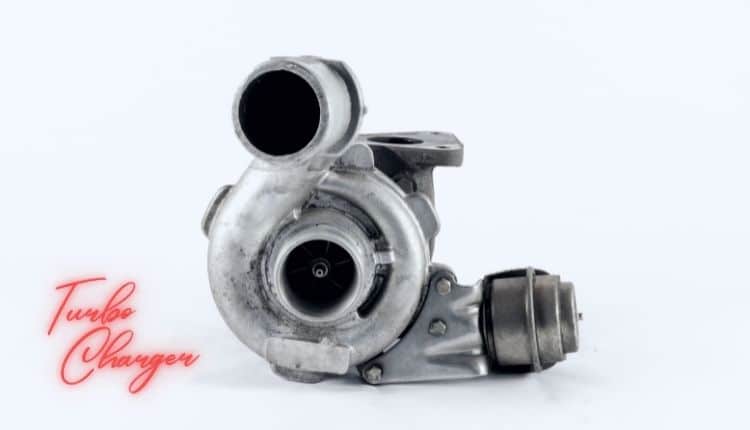 Why Should You Trust Our Review
We understand that everyone's needs are different, and slapping the biggest turbo you can find will not always yield success. As such, for our review, we decided to focus on the various turbos you can opt for.
We kept things realistic and included turbos from both ends of the power spectrum. Thus you will find turbos designed for power and those designed for the average driver. 
How We Picked Our Top Picks
When picking which turbos to include on our list, we considered the ease of installation and the power output compared to the stock turbo. As such, we considered how easy it is to install the turbochargers and how much of an improvement they made.
How Do I Know If My 7.3 Turbo is Bad?
Before we get into the reviews, it is crucial first to discuss the symptoms of a bad turbo. So here are some of the common signs of a bad turbo.
Excessive Exhaust Smoke: 
If a turbocharger is cracked or has worn out internal seals, it will cause oil to leak into the exhaust. This leads to excessive smoke coming from the exhaust pipe. As such, if you notice too much smoke from your exhaust, it may be a sign that the turbo needs replacing.
Slow Acceleration: 
The primary function of the Turbocharger is to deliver more power to the engine. Therefore, if your vehicle is slow at accelerating, it may be a sign that the turbo is not functioning optimally.
Increased Oil Consumption: 
A damaged turbo will cause the engine to be more thirsty for fuel. This will, in turn, translate to you spending more money and time at the gas station. So if your truck is guzzling up more fuel than usual, a worn-out turbo may be to blame.
Check Engine Light: 
When the check engine light in your car lights up, it is always a sign that all is not well under the hood. And a damaged turbo can be a reason why the check engine light is on. 
Loud Siren Noise: 
If you hear loud whining noises from your engine while driving, it may be an indicator of a damaged turbocharger. 
What Size Of Turbo Do I Need For The Best Performance Upgrades For 7.3 Powerstroke? 
There are several things to consider when choosing a turbocharger. The most important will be the current horsepower and the horsepower you want to upgrade to. A turbocharger will realistically improve horsepower by about 50%.
Therefore, it is unrealistic to expect a turbocharger to give you 800 HP when your engine is capable of 300 HP. For the Powerstroke 7.3 engine, a turbocharger with a 66mm inducer diameter and a 91 mm exducer diameter will be an ideal choice.
Turbocharger Advantages and Disadvantages
What are some of the advantages of using a turbocharger in your engine, and do these components have disadvantages? Let's find out.
Advantages
More power from the engine: The primary benefit of installing a turbocharger is that you get more power output from the same-sized engine. Basically, an engine with a turbocharger will generate more power than a similar-sized engine without.
Fuel efficiency: A turbocharger allows a smaller engine to produce the same power as a bigger engine. This means you get the same output from a small engine that consumes less fuel than an engine that produces the same amount of power without.
More efficient: Turbocharged engines burn more air with fuel, thus allowing the fuel to burn cleanly. This means less wastage through the exhaust system and also cleaner-burning, which is good for the environment.
Disadvantages
Require frequent maintenance: Adding a turbocharger means adding more mechanical parts that are capable of breaking down. This means turbocharged vehicles require maintenance more often.
Costly repair works: Turbocharged engines tend to be more complex than non-turbocharged ones; as such, the cost of maintenance and repair cost is higher than for non-turbocharged cars.
Reviews Of The Best Turbocharger for 7.3L Powerstroke
Garrett Powermax GTP38R Turbo Reviews: Ballbearing Turbocharger for Powerstroke 7.3L
Starting us off is the Garret Powermax GTP38R ballbearing Turbocharger for Powerstroke 7.3L. As its name suggests, it uses a ball bearing cartridge instead of the standard thrust bearing we get on most stock turbos.
But why does this matter? For starters, the ballbearing cartridge handles better at elevated boost levels. And considering that it has a recommended boost level of 40 psi, the importance of the ballbearing cartridge becomes clear. Secondly, it offers better response and durability than thrust bearing. 
A 4-inch turbo inlet and a bigger 88 mm compressor wheel sucks in more air than the stock turbo with its 80 mm compressor wheel. This translates to improved horsepower as it provides 35% more airflow than the stock one.
In terms of heating, we did not experience any heating issues. This is perhaps thanks to the 1.00 A/R housing that allows for free-flowing exhaust. Speaking of the exhaust, thanks to its drop-in replacement feature this Turbocharger fits well with the stock pedestal while being compatible with the stock exhaust and OE intake systems.
This turbo is compatible with any 1999.5-2003 7.3L Powerstroke truck. You need to buy an additional conversion kit if you want to install this turbo in early 99 Powerstroke. By the way, If you have 6.0 Powerstroke besides 7.3l Powerstroke good thing is Garrett also has some of the best turbos for 6.0 Powerstroke trucks.
It will fit Ford F-250, F-350, and Excursion models. We were a bit disappointed that it does not come with the turbo outlet with a backpressure valve included. This is the outlet that connects to the downpipe. For its price, we feel it should have been part of the package. 
It should be noted though it is the best aftermarket turbo for 7.3 Powerstroke, it is a suitable option mainly for people who already have additional fueling upgrades such as aftermarket tuning or injectors. But if you want to install it, you will have to make some additional fueling upgrades as well.
Along with turbocharger and instruction paper with this turbo kit, you will get a 4″ inlet hose, oil seal rings, and band clamp.
Best Turbo For 7.3 With Stock Injectors: KC300x 66/73 1.0 Turbo – 7.3 Powerstroke (99-03)
The KC300x 66/73 1.0 Turbo was smaller than the Garret Powermax, so we were curious to see how it would match up. Firstly, this turbo is designed for older models, specifically '99-'03 engines.
It features a 66 mm 7×7 sxe style compressor wheel with extended tip technology. This allows for high air intake, especially when paired with the 4-inch intake boot. There is also a big head wastegate Actuator that allows for control at elevated boost.
Something that impressed us about this Turbocharger is that it uses a journal-bearing design. This is more reliable and durable than the stock thrust bearing. On the other hand, the 1.0 A/R housing provides cooling for your EGTs at above 3000 RPMs. While the 0.84A/R housing provides a quicker spool and cools the EGTs at below 3000 RPMs. If you use this turbo with upgraded injectors you will be amazed to see its increased towing capacities.
When it came to installing, it was pretty easy to install. It fits well with the stock injectors and comes with all the parts necessary for installation, including gaskets and O-rings.
Though it was relatively easy to install, getting the pipes lined up was a bit tricky, which was the main negative we noted. However, it does produce an excellent whistle sound. 
New Stigan Turbo Turbocharger For Ford F250 F350 F-250 F-350 Super Duty Excursion 7.3L PowerStroke Diesel
Stigan might not be the most well-known brand name in the turbocharger market, but the company's Turbocharger for the 7.3 is still one of the best turbos for a 7.3 Powerstroke. And it is significantly cheaper compared to other options on the list.
The first thing we noticed about this turbo is that it has a larger A/R ratio compared to the stock one and the Garett Model. The compressor housing has a ratio of 1:10, while the turbine housing has a ratio of 1:15.
This means it takes a bit longer to spool up, but the EGT numbers are lower. And in our experience, this meant the exhaust system was able to breathe better. So overall, this may translate to better fuel economy. 
It is designed to be a drop-in replacement for OEM turbos. As such, it was easy to install, and we did not encounter any challenges. Furthermore, the turbine wheel is made from k18 Inconel, which is more heat resistant than the k12 Inconel used on stock turbos.
But who is this turbo for? Well, it fits late '99.5-'03 models with the Powerstroke badge on the door. If your truck has the Powerstroke badge on the fender, then this turbo won't fit. Also, besides boosting power lots of truck users claimed that after installing this turbo they have experienced better fuel mileage, and felt their truck running like new.
The only negative we noted is that the bolts that hold this turbo together are not of good quality. But, other than this, it is a pretty decent turbo to replace the stock one with.
XS-Power 99-03 Ford Turbo Diesel 7.3L Gtp38 F250 F350 F450 Powerstroke Super Duty Turbocharger
Last but definitely not least on our list is the XS-Power 99-03 Ford Turbo Diesel turbocharger. This is another budget turbocharger that offers excellent reliability and performance. And we found that it holds steady boosts at up to 4500 RPM.
The 4-inch inlet is standard in most of the best replacement turbo for 7.3 Powerstroke. It offers improved airflow compared to the stock turbo. So if you want to increase the engine performance and fuel efficiency of your old fellow this turbo can do the job. However, like the New Stigan, this is designed to fit late 99-03 models and will not fit early 1999 models.
This Turbocharger comes ready to install with a wastegate included and the other installation bolts. Also, we were pleased that it bolts up to the pedestal, freeing you up to use the stock exhaust or any other exhaust system.
Given its price, don't expect the same kind of power you would get from the Garret. However, if a budget turbo is what you are after, this does a great job at a considerably lower price range.
Things To Consider Before Choosing The Best Turbo Upgrade For 7.3 Powerstroke
There are several things to keep in mind when searching for the best turbo for 2003 7.3 Powerstroke.
Power output
How much power do you want from your engine? Of course, the answer to this question will influence the kind of Turbocharger to get. However, it needs to be realistic; after all, the best turbo for 1997, 7.3 Powerstroke, isn't necessarily the biggest. 
In this regard, models such as Garrett Powermax GTP38R Ballbearing Turbocharger for Powerstroke 7.3L will give exceptional power output but require additional upgrades. Thus you may be better off with a smaller turbocharger.
Vehicle compatibility
Is your vehicle compatible with the specific turbo you want? It is essential to check for compatibility. A turbo may be consistent with a particular model of vehicles of a specific year of make.
The XS-Power 99-03 Ford Turbo Diesel 7.3L Gtp38 F250 F350 F450 Powerstroke Super Duty Turbocharger is, for example, compatible with late 99.5-03 models. It is, however, not compatible with early 99 models. 
Budget
The budget has to be considered alongside your power output needs and truck usage. If you want exceptional power for hauling, then be ready to spend some extra cash on a turbo. But if you want a simple direct stock turbo replacement, you can go with a budget option. 
Ease of installation
When considering how easy a turbo is to install, consider the components it comes with. The best ford f250 7.3 turbo diesel Powerstroke turbo will come with all necessary components, including gaskets. Also, it should come with O-rings for installation. 
Durability and warranty
Pricier turbos tend to be more durable than cheaper models. However, the overall durability of a turbo will depend on its construction. Also, it will depend on the warranty. A longer warranty is usually a sign of durability. Most will offer a two-year warranty.
Frequently Asked Questions
How much power can a stock 7.3 turbo handle?
On average, the stock 7.3 turbos will be able to handle up to 25 psi. Anything beyond this, and it is going to overheat and have a meltdown.
Can you twin-turbo a 7.3 Powerstroke?
While it is technically possible, the cost and fabrication required to make the whole process unnecessary for most use cases. In most cases, compound turbochargers are used and referred to as twin-turbos though they are not the same.
How to Add 300 HP to 7.3 Powerstroke?
The stock 7.3 Powerstroke produces about 275 Hp and 535 lb-ft of torque. To bump this up to 300 Hp, you will need to make some upgrades. Replacing the exhaust system with a more extensive and free-flowing exhaust would be the first place to start. Additionally, you can install an aftermarket turbo and larger injectors that will bump up the air intake and increase power.
Can a Turbo Engine Run Without the Turbo?
Yes, but it will not perform as optimally; it will be significantly slower, and also, it may not produce enough power at higher RPMs, which you will notice when going up a hill.
Conclusion
The 7.3 L Powerstroke is one of the most reliable diesel engines out there. However, it to does suffer from age, and boosting its efficiency becomes essential. One way to do this is to replace the stock turbo.
Replacing the stock turbo with the best turbo for 7.3 Powerstroke will give you improved power output and fuel efficiency.
Last Updated on May 27, 2022 by Rifen
Last update on 2022-06-17 / Affiliate links / Images from Amazon Product Advertising API